Blooming Beauty: Poppy and Rose Resin Dip Kit
Inion Arts
Blooming Beauty: Poppy and Rose Resin Dip Kit
Inion Arts
Blooming Beauty: Poppy and Rose Resin Dip Kit
Introducing the Blooming Beauty: Poppy and Rose Resin Dip Kit, a captivating fusion of artistry and nature. Unleash your creativity and immerse yourself in the enchanting world of resin dipping with this all-inclusive kit.
Crafted with meticulous attention to detail, our kit offers a seamless resin dipping experience for both beginners and seasoned artisans. Dive into the realm of floral elegance as you create stunning poppy and rose flowers that will leave everyone in awe.
Inside this kit, you'll find high-quality resin dip materials meticulously curated to ensure exceptional results. The kit includes wire, tape, beads, shaping tools and everything you will need to capture the intricate details of these beloved flowers. With our premium-grade resin dip, you'll achieve beautiful flowers with delicate looking petals and captivating colours.
In this kit the is resin supplied as a dry resin mixtures in convenient 1 Litre bottles. Simply add industrial-grade (99%) acetone and within 1 month you will be ready to create your own stunning resin creations.  Please note that any customs duties, taxes, or additional fees arising from international purchases are the sole responsibility of the buyer. 
With easy-to-follow instructions whether you're a DIY enthusiast, a passionate crafter, or someone seeking a therapeutic creative outlet, our Blooming Beauty kit provides endless possibilities.  
Not only will you revel in the joy of crafting, but you'll also take pride in knowing that our kit is designed with environmental consciousness in mind. The resin dip ingredients are non toxic ensuring a safe crafting expereince.
The Blooming Beauty: Poppy and Rose Resin Dip Kit opens up a world of artistic exploration, where the beauty of nature intertwines with the allure of resin art. Unleash your inner artist and create breathtaking floral treasures that will captivate hearts and inspire awe.
Elevate your resin dipping experience with the Blooming Beauty: Poppy and Rose Resin Dip Kit. Let your creativity bloom and immerse yourself in the artistry of nature. Order your kit today and witness the magic of resin transform into everlasting floral beauty.
This kit comes with enough accessories to make 12 poppies and 12 roses.  There will be resin left over to make other flowers of your design!
In the past this resin has been known as 
Fun Film
Dippity Glas
Formafilm
Dip Glaze
Dip-A-Flower
Dip Film
Joli Glaze
Whimsey Dip
Tauchlach
Vitriflore
Resiflor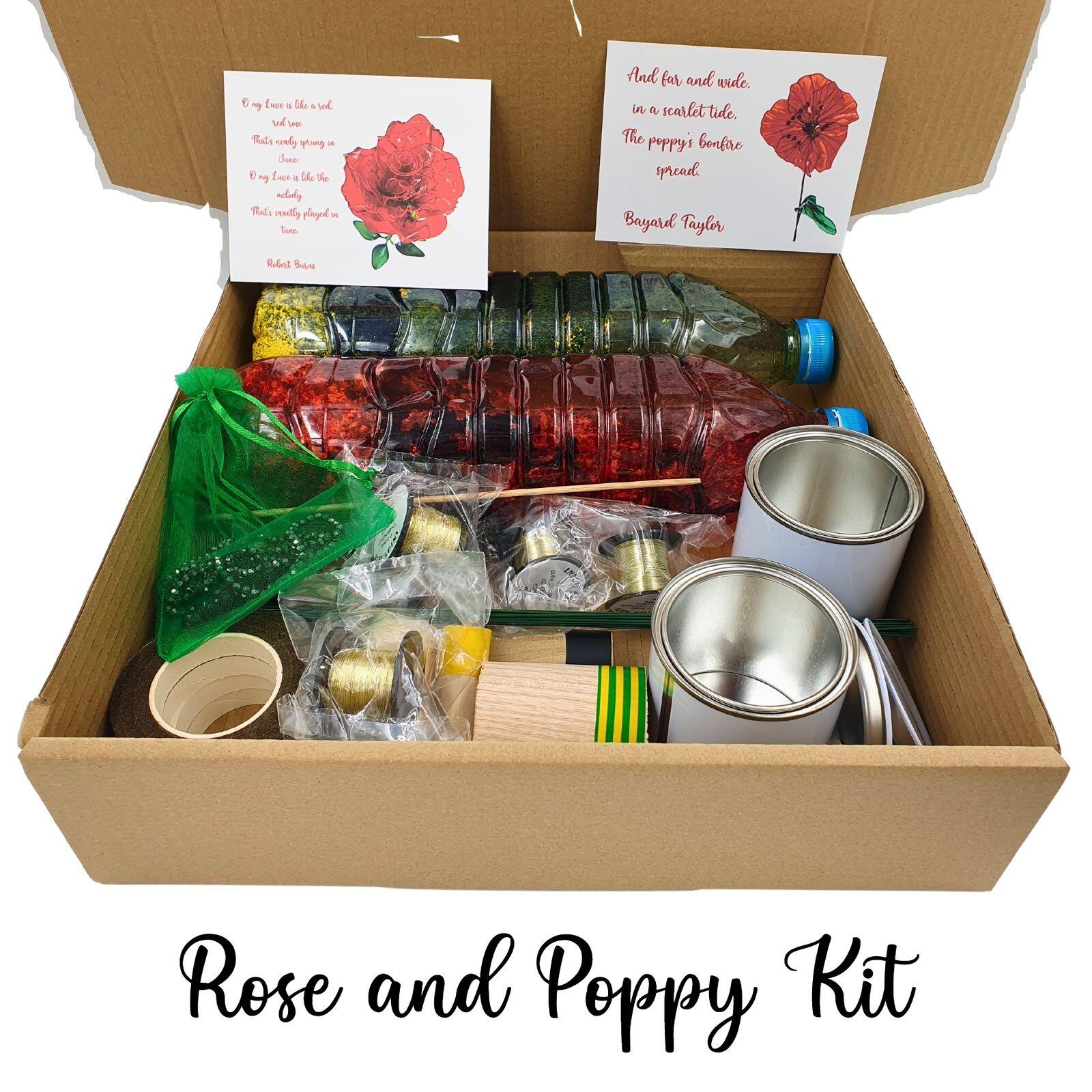 Share the love with your friend
Complete the form below and we'll email your friend about this product
You'll earn 0 reward points with this purchase.
Be one of the first to know!
We're sorry we're out of stock but we can let you know as soon as it's available if you enter your email address below.